Countryman E6 Earset Cable Sennheiser 3.5MM - TAN (Generic Replacement)
E-CABLE-SENN by Provider Series, A generic E6 cable for Sennheiser with snap on connector for Countryman E6 and E6i earset microphones with Sennheiser 3.5mm stereo locking connector in a Tan color.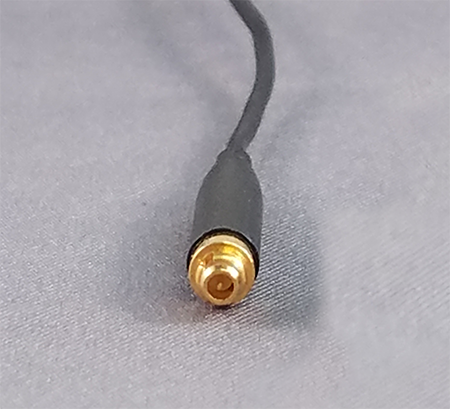 Standard 1.4mm – Kevlar Reinforced
The Provider Series E-CABLE-SENN Tan 1.4 mm Diameter Cable is a High Quality & Durable Kevlar Reinforced Cable, It's a Generic Countryman E6 Mic Cable for Sennheiser.
E6 & E6I Replacement Cable Compatibility
Countryman E6 Earset Microphone
Countryman E6i Earset Microphone
Connector: 3.5mm stereo locking
Connector: 3.5mm stereo locking for Sennheiser Wireless Transmitters
The Provider Series E-CABLE-SENN Sennheiser E6 Replacement Cable with 3.5mm stereo locking plug connector for several Sennheiser models.
Sennheiser Transmitter Compatibility
Sennheiser SK 20
Sennheiser SK 50
Sennheiser SK 100 G1
Sennheiser SK 100 G2
Sennheiser SK 300 G3
Sennheiser SK 500 G3
Sennheiser SK D1
The Perfect Countryman E6 Replacement Cable for Sennheiser Earsets!