Generic Countryman E6 Replacement Cable For Shure TA4F - TAN
Provider Series now manufacturers a generic replacement Shure E-cable with snap on connector for Countryman E6 and E6i earset microphones. The new E-CABLES by Provider Series are standard 1.4mm Kevlar reinforced cable for Shure (TA4F).
Standard 1.4mm – Kevlar Reinforced
The Provider Series E-CABLE-SHU 1.4 mm Diameter Tan Cable is a High Quality & Durable Kevlar Reinforced Cable, Designed to be used to replace a Countryman E6 & E6i cable in the event of a short or break and is an alternative to replacing the entire microphone. It's a generic Tan countryman E6 cable for Shure transmitter with TA4F connector.
SHURE Snap-On Cable Replacement for E6 and E6i Earset Microphones
SHURE TA4F – TAN E Cable – Compatibility
Countryman E6 Earset Mic
Countryman E6i Earset Mic
Shure TA4F Connector
The Provider Series E-CABLE-SHU Tan Shure TA4F replaceable cable for E6 & E6i Earset is designed to be used with several Shure models.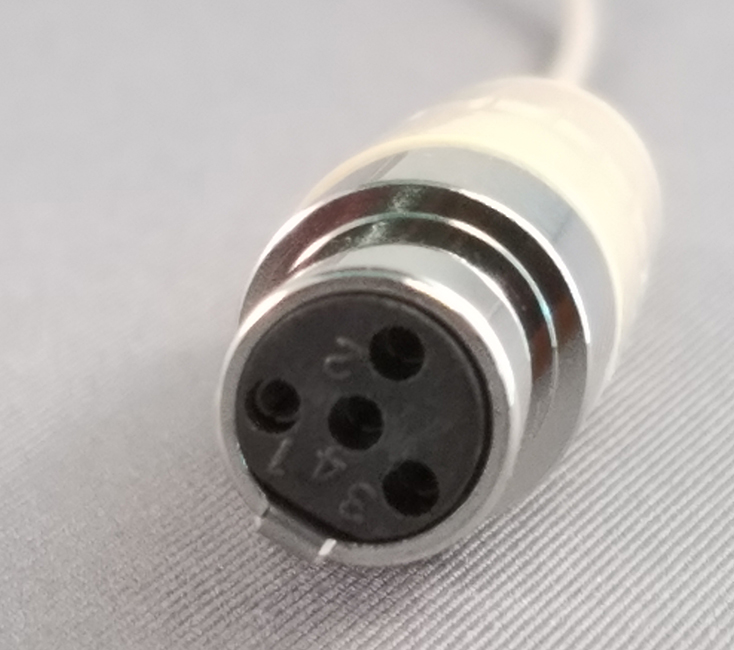 Shure TA4F Transmitter Compatibility
Shure UR1M
Shure UR1
Shure PGX1
Shure PG1
Shure ULXD1
Shure AD1
Shure SLX1
Shure ULX1
Shure UC1
Shure AXT100
Shure PGXD1
Shure QLXD1
Shure GLXD1
Shure BLX1
Shure FP1
The Perfect Tan Replacement E Cable for Shure Earsets!